Philosophy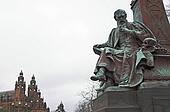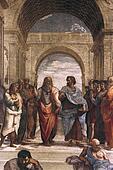 Cambridge University Press is the pre-eminent world publisher of academic philosophy, with contributions from such names as Ian Hacking, Bernard Williams, Hilary Putnam, Jon Elster, Tom Nagel and Richard Rorty. We publish textbooks, monographs, and reference books in all the major sub-disciplines of philosophy.
---
---
Announcement
Up to 20% off our most popular Scholarship in Philosophy! Order now and save!
Highlights
Cambridge University Press congratulates Dr. Judea Pearl on his 2011 induction to the first ever IEEE Intelligent System's Inaugural "AI Hall of Fame".
From Antiquity to the Present
This volume offers readers a unique and comprehensive overview of theoretical perspectives on "the sublime," the singular aesthetic response elicited by objects or phenomena that move viewers by transcending and overwhelming them. The book consists of an editor's introduction and fifteen chapters written from a variety of disciplinary perspectives.
Essays in Somaesthetics
This book provides a richly rewarding vision of the burgeoning interdisciplinary field of somaesthetics. Composed of fourteen wide-ranging but finely integrated essays by Richard Shusterman, the originator of the field, Thinking through the Body explains the philosophical foundations of somaesthetics and applies its insights to central issues in ethics, education, cultural politics, consciousness studies, sexuality, and the arts.
Søren Overgaard, Paul Gilbert, Stephen Burwood
A clear and comprehensive introduction to what philosophy is, how it should be done and why we should do it.
Theory and Practice
Christian Coons, Michael Weber
Should the government influence or coerce us for our 'own good'? This volume discusses specific applications in policy and law.
This volume is a comprehensive reference work on the life, labors, and influence of the great evolutionist Charles Darwin. With more than sixty essays written by an international group representing the leading scholars in the field, this is the definitive collection on Darwin and his work.
Keith Frankish, William Ramsey
A philosophical analysis of cognitive science, which is an enterprise devoted to understanding the nature of the mind, spanning several other disciplines such as psychology, neuroscience, and artificial intelligence. The volume surveys the foundational issues, the principal areas of research, and the major research programs.
The book examines the complex and contested moral and legal issues of preventive warfare.
An Introduction
This volume explains Husserl's diagnosis of threats to the West and his hope for a phenomenological response to renew humanity.